Benefits of Serviced Apartments

Staying in a hotel is always one of the reasons we look forward to when we go for a vacation. What if we tell you that there is another pocket friendly option better than the hotels? Serviced apartment is the answer to short as well as long term staying plans, especially in the cosmopolitan city of Gurgaon.
Serviced apartments are fully furnished and you can move right in and get on with whatever it is you have to do. It gives you the luxury of a good hotel and comfort of your home. If you're always staying somewhere abroad on business this is the option for you. Also, if you move to a new city with the intention of buying somewhere you can stay in one of these for the first couple of months. Couple of things which you need to keep in mind before you rent a serviced apartment, here are some of the pointer for you to begin with.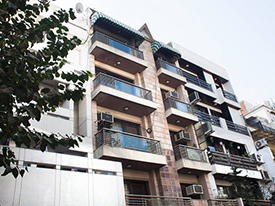 Location
It is very important to choose the location of the serviced apartment wisely, as it is going to decide the level of comfort for you. Well nowadays you will find many options, but you have to look for the pointers such as the distance from your service apartment to the nearest market, taxi/auto stand, emergency services etc. If you manage to find which has all these amenities to the closest proximity of the apartment you are planning to rent, volah! You have found the perfect serviced apartment.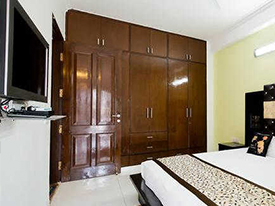 Security
In most of the apartments you will always have someone manning the desk, which means anyone who wants to come in will need to pass them and nobody will be moving around in your building without anyone knowing who they are. When you keep lots of expensive equipment in your room this is something that's essential. No one wants to lose any of the important belongings while traveling, hence one should keep the security check option their topmost priorty.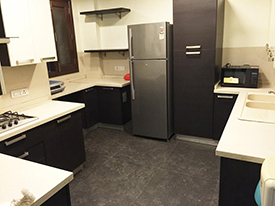 Facilities and Services
What is the best part about home? Well it has everything we need. So here is another great reason to opt for service apartment. You don't have to deal with the nitty gritty of getting things done. How inconvenient would it be if you needed to have the Internet installed when you moved in because it wasn't already?
The whole point of a services apartment is that all of those things are ready to go when you walk through the door, so checking to make sure it has all the facilities and services you need is crucial. You might want that laundry on the ground floor to wash your own clothes, or when you want to cool down it would be nice to have a swimming pool on the roof. Choose what you need carefully before you book somewhere and make sure it's available. Work out your budget When you rent something short-term that has everything available you're obviously going to pay more than if you were to rent an unfurnished apartment long-term. Sometimes working out your budget means you'll be able to find somewhere a few bucks cheaper per month.
So guys! What are you waiting for, just plan a vacation or that long due business trip to Gurgaon which you have been postponing due to the unavailability of the place to stay and enjoy. Serviced apartment has answer to your every query.