Rent apartment in Gurgaon

Vacations with Olive Service Apartments Gurgaon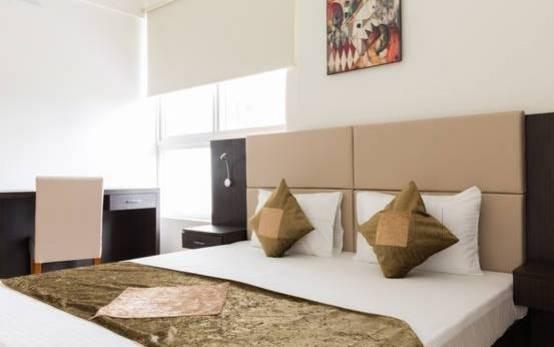 Intro
Vacations are essential for all of us to get rid of the monotonous daily schedule. Be it an aged individual or a kid, everybody needs holidays. But, before selecting a holiday destination near to our city, it is necessary to book a convenient accommodation such as rent apartment in Gurgaon. Make this weekend an enjoyable shopping weekend and stay at Olive service
apartments in Gurgaon
to make it memorable forever. Gurgaon is a newly constructed and young city, where you can visit to several big malls, restaurants, cinema halls and recreational destinations.
After a day long shopping experience, you can have a relaxing stay at Olive Service Apartments Gurgaon. A place, where you can stay with complete privacy, liberty and relaxation. Service apartments are designed for a single executive, friends group or family members. You can stay here to have a comfortable stay, where you don't have to worry about household chores and other regular activity. You don't have to share you living space with other families.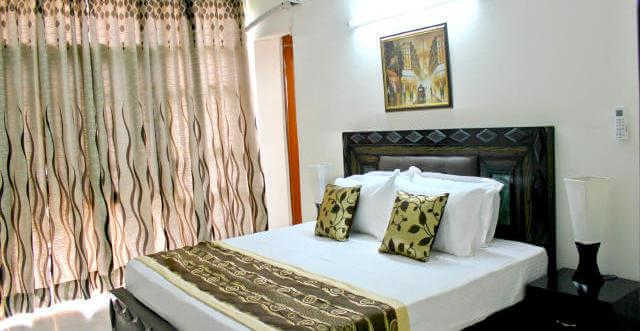 Expectations with the accommodation
We expect some essential things with the place, where we stay in. The guests expects to have a comfortable bedding, with clean bedsheets and pillows to have a sound sleep. Efficient roome services by the staff members and essentially, clean bathrooms that are cleaned as long as they stay.
The olive service apartments are devoted to offer the best treatment to the guests regarding services and facilities. The olive service apartments have trained and skilled staff that caters to every need of the guests right from the cleanliness of the room to ordering tea/ coffee in the early morning. You will enjoy complete privacy at the well-furnished Rent apartment in Gurgaon that are decorated elegantly from inside thereby making you feel positive and happy.
This is the place , where you can think of coming again and again as you just have to lie on bed and watch television in the air conditioned rooms.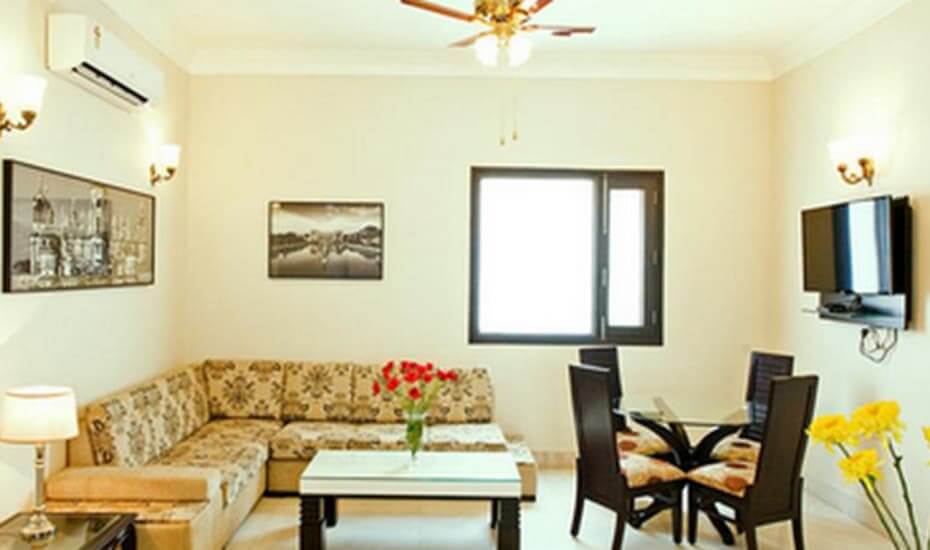 What does olive offer
For olive service apartment in Gurgaon, your comfort is the utmost priority and people do visit here to have a great time doing shopping whole day, hanging out with friends and come back to have a relaxed evening. One of the greatest advantage of being at this Rent apartment in Gurgaon is that you are not bound to order something from our menu car. You are provided with a fully equipped kitchen that has gas stove, heater, toaster, microwave and other essential utensils to cook food of your choice. In other words you have a complete freedom to celebrate your weekend in your own way in this studio apartment in gurgaon. You can also order something from our ala carte menu, if you don't wish to cook food. Additionally, you can enjoy watching television that features Tata Sky channels and free internet connection. So, you are never ever going to feel bored off staying at Olive service apartments Gurgaon.